GROW STRONGER WITH IRONCLAD
We help companies grow smarter and stronger with our strategic financial leadership and support services. From financial modeling and processes, to accurate and consistent monthly reporting to inform business decisions, our team delivery approach ensures the right balance of expertise and time to meet the unique needs of each client.
Our startup-savvy consultants are pragmatic problem solvers that believe in simplicity over complexity. We roll up our sleeves to help companies:
Develop consistent and scalable financial practices
Understand and leverage data to inform critical decisions
Manage and accelerate business growth
Industries We Serve
Consumer Packaged Goods Technology & Software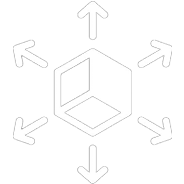 Manufacturing & Distribution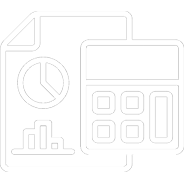 Professional Services

Healthcare & Life Science Retail / Restaurants
Are you looking for a fractional CFO?
Our Team
IronClad Consulting Services is your full stack finance and accounting partner. Our professionals are proven leaders that
specialize preparing your organization for success at all levels. From startup to mature business we help your business
grow stronger through strategic financial leadership. We work closely with our clients to understand their business to truly
provide value.
Some of our Clients


















































What Our Clients Say
I am grateful to have been introduced to Felipe and the IronClad team. They came in and quickly evaluated our situation, identified our challenges and provided a very smooth transition. The team was empathetic and went above and beyond the scope of work, offering multiple solutions and enabling us to create a real path forward.
Amy Perez, Founder and CEO of Pretty Frank
IronClad is everything we could ask for in a financial consulting group and more. They helped us prepare for an acquisition – everything from defining our company value, creating the financial pro forma, making counsel referrals, and even introducing us to key CPG investors. I highly recommend IronClad to anyone wanting a highly capable partner to help usher an acquisition process through to a successful close.
Deborah Nease, CEO, Garnea, LLC makers of Wella Organics
Launching a CPG brand is not for the faint of heart but having a resource like IronClad who helped us build and maintain a solid financial foundation has been critical to our success thus far. In short, hiring IronClad to help us was one of the best decisions we've ever made.
- Wes Hurt, Founder, CLEAN Cause
Felipe Vega and the IronClad team have been instrumental in providing structure, strategy and resources for my company. With their services, Better Bites Bakery has been able create a new business model and raise capital. I trust IronClad and would highly recommend them.
Leah Lopez, Founder & CEO, Better Bites Bakery
Passion. Experience. Value.
IronClad leverages our entrepreneurial passion and extensive experience to deliver value across your organization.  Whether you are a start-up that needs a funding strategy, or a mature company that wants to prepare for a merger or acquisition, IronClad will forge a collaborative partnership to help you be successful.